Happy Canada Day 2018! Congratulations to Barry Wellar, Member of the Order of Canada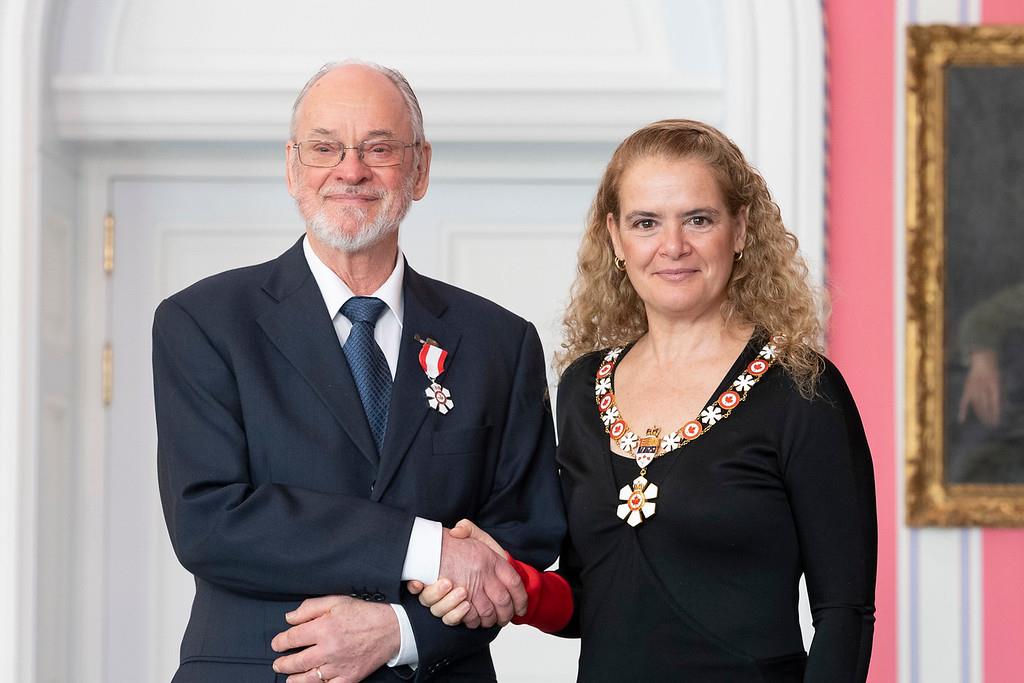 Barry Wellar is one of our 35 voting members, sponsor of the My Own Home annual bursary (supporting individuals with intellectual disabilities who move to a home of their own), and has recently been added as a LiveWorkPlay corporate member with Rotary Club of West Ottawa. And, of course, he is the father of Keenan Wellar, LiveWorkPlay co-founder and co-leader.
We are pleased to share the news that Barry has been named a Member of the Order of Canada!
While such an honour could have been made with respect to his lengthy academic career, mainly as a professor in the Department of Geography at the University of Ottawa, or for his extensive work with pedestrian safety and the Walking Security Index, he is very pleased that he is being recognized for his work in Geographic Information Systems.
While we may think of incredible GIS technology like Google maps as modern inventions, Professor Wellar proposed an Information Systems in Geography course at the University of Kansas way back in 1970! He continued to champion GIS throughout his lengthy career, and was inducted into URISA's GIS Hall of Fame in 2011. Now retired, Barry is enjoying life in Bell's Corners with his wife Marjorie, continues to play hockey, and has a bit more time for LiveWorkPlay and Rotary.