Clippo Supports LiveWorkPlay With Unique Mask Fundraiser!
NEW! $5 FROM THE SALE OF EACH OF THESE "BUSY BEE" CANADIAN MADE MASKS GOES TO LIVEWORKPLAY!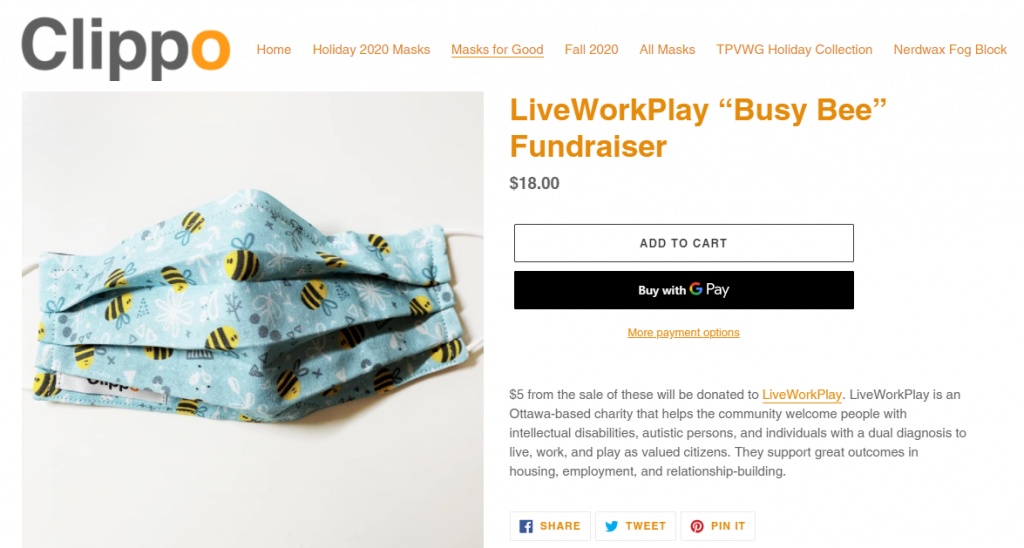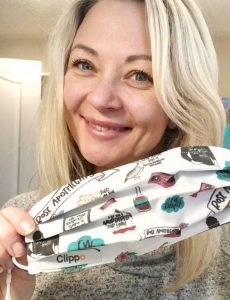 Alex Thom is the proud owner of Clippo. You may remember Clippo as a kids' accessories company that ran from 2006-2016. Alex closed it down to focus on other projects. When the pandemic hit, she sewed and donated more than 400 fabric masks, leading to a relaunch of Clippo, focused on masks with a few important missions:
• To create the highest-quality, most comfortable, most unique handmade fabric masks.
• To provide jobs for sewists to work from home for fair wages.
• To give back to our community to spread kindness, not germs.
Proudly handmade in Durham Region, Ontario, the tightly woven 100% cotton masks have adjustable ear and noses pieces, for ultra fit and comfort.