It's A First Year Full-Time Work Anniversary For Jenna Odorico!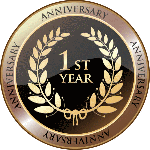 Quality in human services has a direct correlation to quality humans delivering those services! Experienced and committed staff who stay in their jobs over the long term are critical to a strong workplace culture. They serve as mentors to new staff, and establish a consistent trusted presence with individuals supported by LiveWorkPlay and their families. We are sharing a bit more about our staff team on the occasion of annual workplace anniversaries (until everyone has at least one work anniversary post). Join us in celebrating a first anniversary for Jenna Odorico! To help get to know her a little better, here are some questions and answers!
What is your favorite memory of your first year at LiveWorkPlay?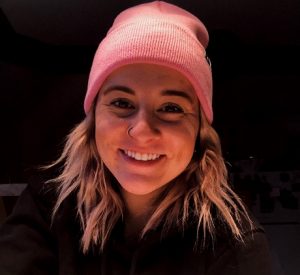 What a year! As a new staff who was hired right before COVID-19 protocols began, it was a unique situation in which I wasn't able to get to know a lot of my coworkers in person. However, one of my favourite memories was the 2020 Make A Buzz, which was my first family gathering and LiveWorkPlay's first big online event. Right away I could feel the excitement coming through the screens of members, families, staff and all other attendees – the laughter and smiles were contagious! From that moment I knew LiveWorkPlay had truly created an incredible community, and I was so excited to be a part of it. 
What brought you to work at LiveWorkPlay and why? 
After spending several years working in the nonprofit sector in a different type of work, I was ready to step out of my comfort zone and try something new and exciting. I came across LiveWorkPlay because they were looking for someone to support a young person who was new and needing support. I have a passion for working with youth, and enjoyed past experiences supporting people who have intellectual disabilities. I was drawn to the creative community-based LiveWorkPlay approach, and had heard really great things from other friends and colleagues who had been involved with the organization. Everything I had heard and gathered about their work culture and community involvement completely exceeded my expectations, and I've been loving every minute!
---
What are you looking forward to in the future with your work? 
I look forward to supporting more young people with intellectual disabilities and autism who are getting support as an adult for the first time. It can be very challenging, because people's lives get complicated, but I always look forward to the vital role of supporting youth as they find their independence and find their own path for getting involved in the community! Ottawa has a lot to offer, and I really enjoy encouraging and supporting people to explore ways to feel a part of this vibrant city and to contribute and be valued by others.