Contact Anna Nelson, LiveWorkPlay Director of Employment Services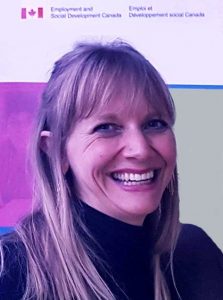 I am also the Coordinator of two LiveWorkPlay initiatives, the Federal Employment Strategy Group (FESG) and the Canadian Network Supporting Inclusive Public Service Employment (CNSIPSE).
My office phone is 613-702-0324.
My email address is anna@liveworkplay.ca.
Our entire team directory is available here: https://liveworkplay.ca/contact-us/
I will work to return your call or email within 48 hours, Thank you for your interest in LiveWorkPlay!